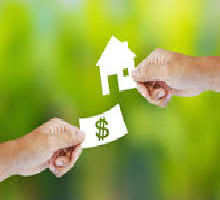 Would you like to purchase a Home this year?
Call me it is easier than you think.


Many people think you need to put down 20% to purchase a home. This is not true, according to the National Association of Realtors (NAR) the average down payment in 2016 was 11%, but it truly depends on each individuals situation.
Many people under the age of 35 last year were able to purchase a home with less than 5% down. There are also a couple other options for 3% down and the most popular for First-Time Home buyer's is FHA with 3.5% down. This program you do not have to have perfect credit.
Have you been thinking of moving up, downsize or just moving to a different area of town?
If you are renting, STOP you can buy and get the benefits of owning your own home.
Now is the time, call me so I can help you with your next move.