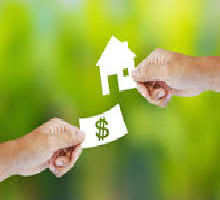 Are you thinking of buying a home this summer? Buyers are battling rising prices and low inventory of homes. This is still not bad new's for today's buyers. You just have to be prepared... Here are some great tips
Start the process early, talk to a mortgage lender. Find out what you can realistically barrow to purchase a house. The lender will also supply you with a pre-approval letter which you will need once you find a home. Sellers will not look at your offer without a pre-approval letter.
Putting 20% down will get you the lowest monthly payment, but lenders now offer low down payments from 0-3.5% down
Remember to be comfortable with your mortgage payment. You do not have to barrow the maximum amount you are approved for.
If you would like to start the process of Buying or Selling a home please contact me. I would love to help you and guide you through the process.